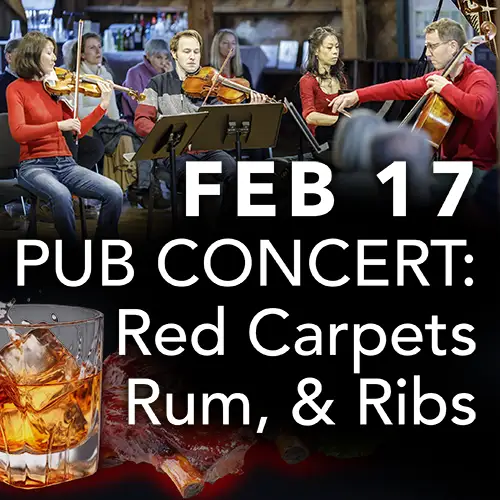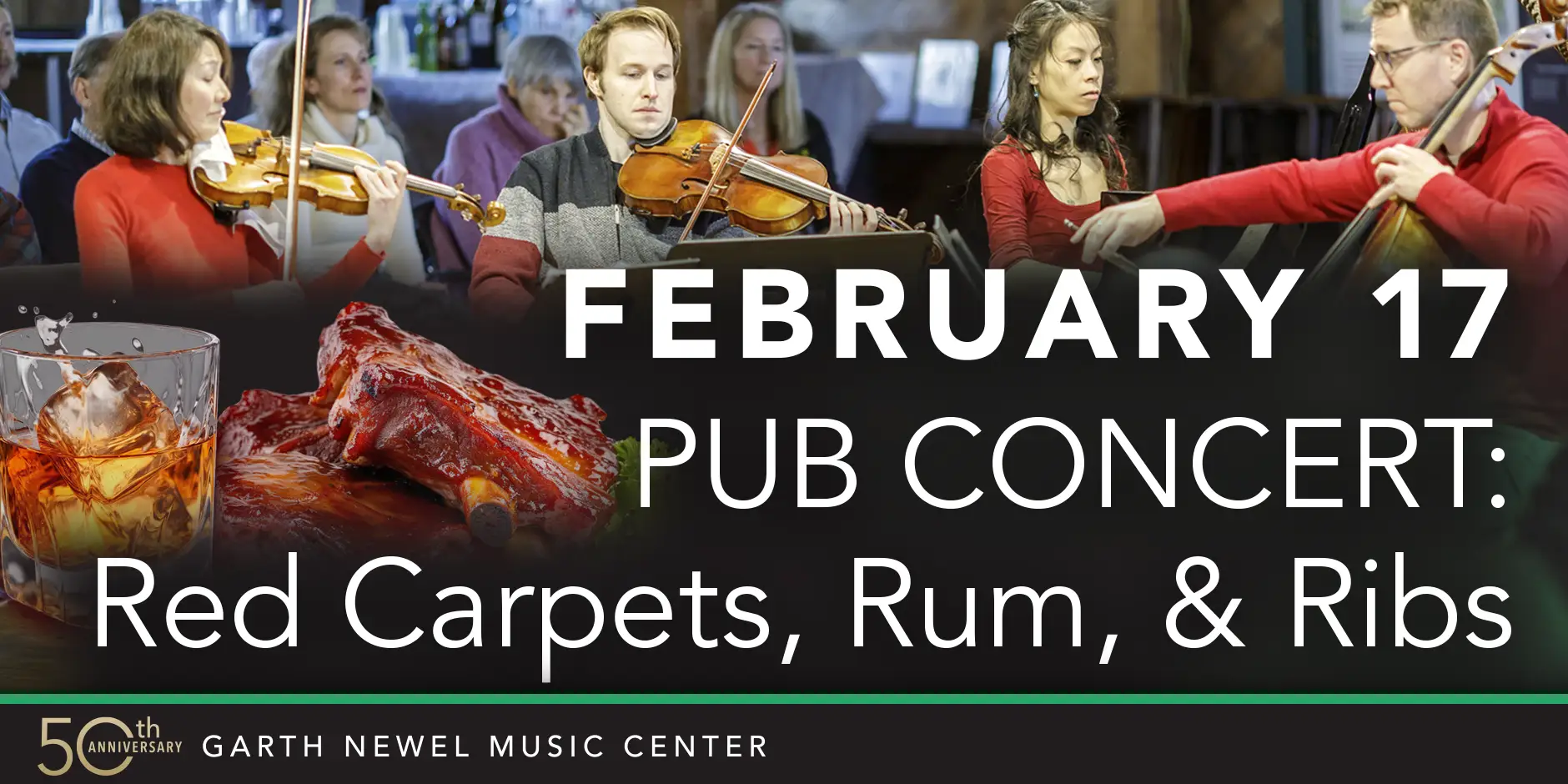 Supported in part by the Bath County Arts Association
Reservation Required
Pay-as-you-wish
Doors open at 5:30pm for a 6pm Concert.
Piano Quartet in A Minor – Gustav Mahler (1860-1911)
Spiegel im Spiegel – Arvo Pärt (b. 1935)
Musica Ricercata for piano – György Ligeti (1923-2006)
II
III
VII
Piano Quartet – Danny Elfman (b. 1953)
Ein Ding (a thing)
Kinderspott (child mockery)
Duett für Vier (duet for four)
Ruhig (calm)
Die Wolfsjungen (wolf cubs)
Garth Newel Piano Quartet
Event Details & Tickets Below
Programs and menus subject to change without notice.