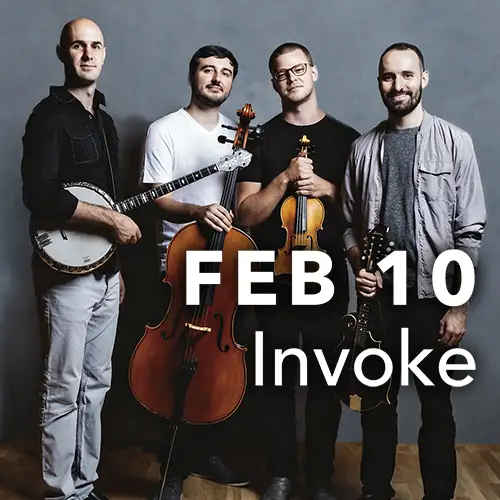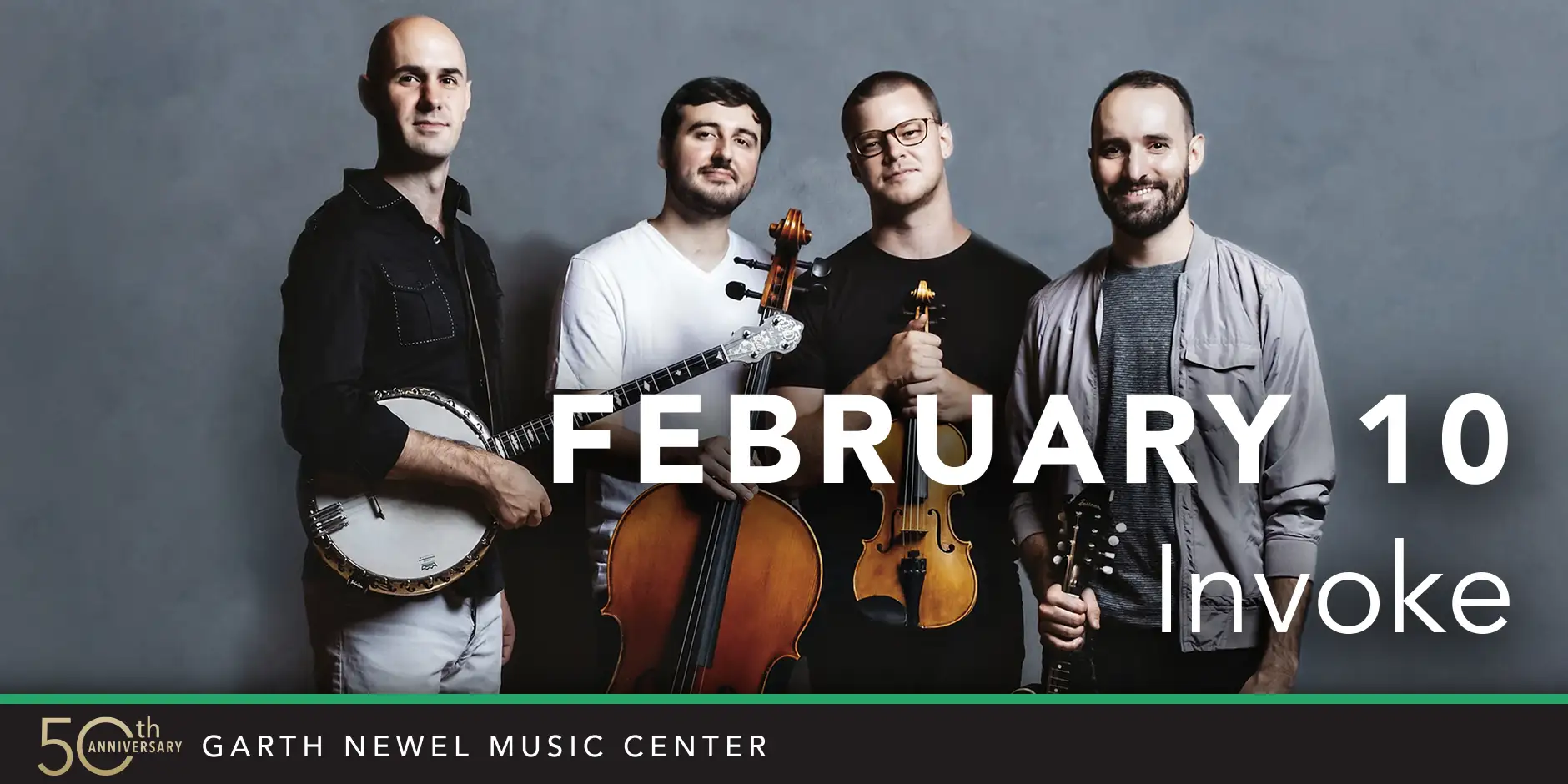 6pm – Picnic
7:30 – Concert
Supported in part by the Bath County Arts Association
Doors open at 5:30 for an optional 6pm picnic, followed by a 7:30pm Concert.
Invoke
Invoke (Nick Montopoli, violin/banjo/vocals; Zach Matteson, violin/vocals; Karl Mitze, viola/mandolin /vocals; Geoff Manyin,cello/vocals) strives to successfully dodge even the most valiant attempts at genre classification. The multi-instrumental quartet encompasses traditions from across America, including bluegrass, Appalachian fiddle tunes, jazz, and minimalism. Fueled by their passion for storytelling, Invoke weaves all of these styles together to form a unique contemporary repertoire, featuring original works composed by and for the group. Invoke is strongly committed to championing diverse American voices through commissioning and highlighting new music. Invoke's ongoing commissioning project, entitled American Postcards, asks composers to pick a time and place in American history and tell its story through the group's unique artistry. The group's recording credits appear on bassist/composer Ethan Foote's solo album Fields Burning, singer/songwriter Marian McLaughlin's Spirit House, jazz/soul singer Rochelle Rice's EP Wonder, and many more.
Event Details & Tickets Below
Programs and menus subject to change without notice.