Through live, professional performances, educational programs, exceptional hospitality and opportunity for personal interaction between musicians and audiences, Garth Newel Music Center enriches lives through inspired chamber music and performance arts experiences.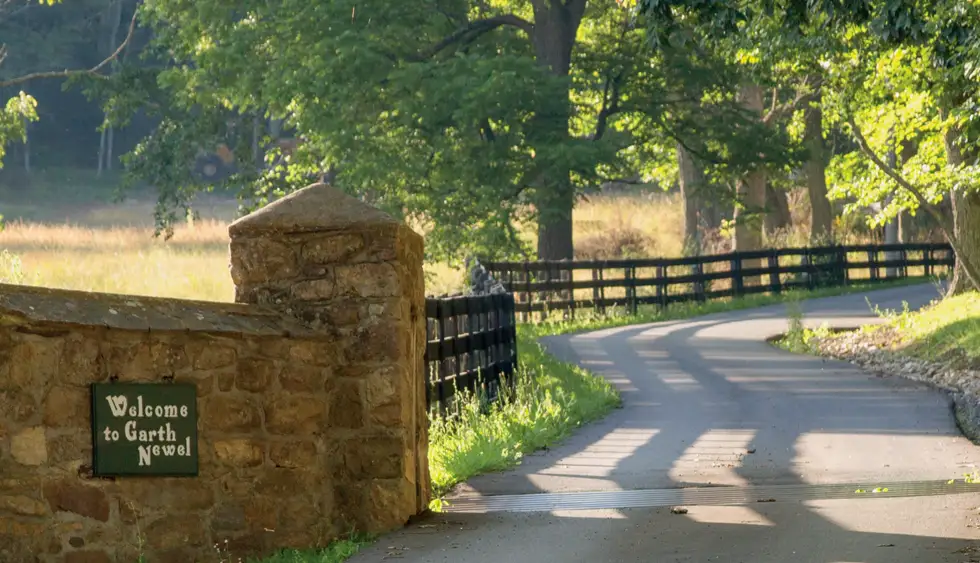 Founded in 1973, Garth Newel Music Center is a year-round chamber music venue situated in the heart of Virginia's Allegheny Mountains, presenting over 50 concerts throughout the year performed by the Garth Newel Piano Quartet and other renowned guest musicians. Concerts are paired with gourmet meals created by Resident Chef Josh Elliott, and lodging is available in the Historic Manor House on the exquisite 114-acre property.
Garth Newel also hosts the Emerging Artist Fellowship Program each summer (an intensive 4-week workshop for college-age students), an Amateur Chamber Music Retreat each spring, and is home to the Allegheny Mountain String Project, a vital source of music education for children in the Bath, Alleghany, and Highland communities. Known for its breathtaking scenery, world-class performances, and friendly and comfortable accommodations, Garth Newel is truly a one-of-a-kind experience.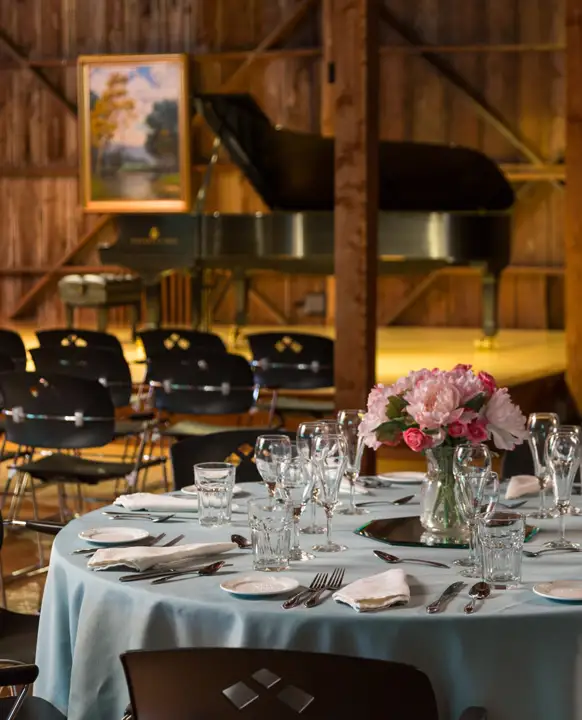 The History of Garth Newel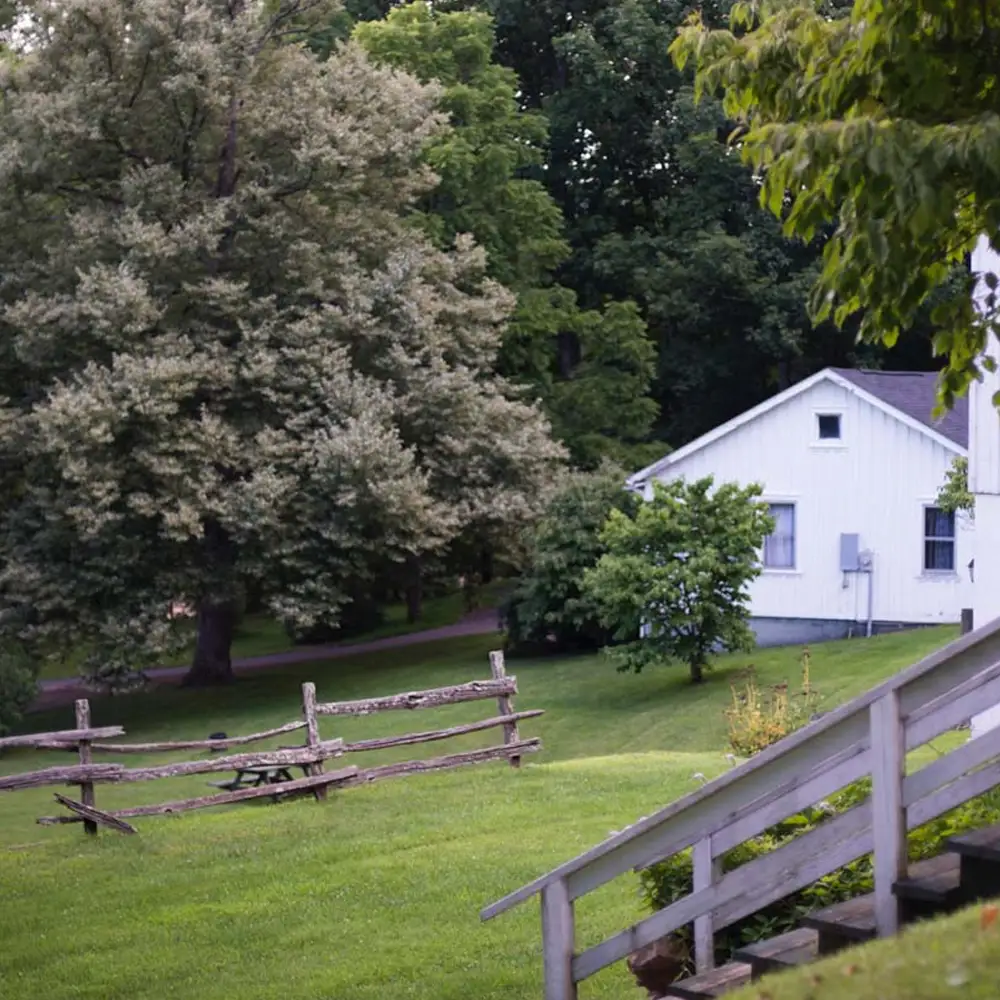 Garth Newel, a Welsh phrase meaning "new hearth" or "new home," was the name given to this exquisite property in the 1920s by William Sergeant Kendall and his young bride, Christine Herter Kendall.
William Kendall was a well-known painter, whose works are in a number of important museum collections. He resigned his position as chairman of the School of Fine Arts at Yale University and built Garth Newel in 1924, where the couple trained and rode fine Arabian horses, painted, and enjoyed musical evenings in their home with friends. Unfortunately, Mr. Kendall suffered serious riding accidents in 1931 and 1937. He never recovered from the latter and died in February of 1938 at the age of 69.
Christine Herter Kendall was born in 1890 and grew up in New York City in a family devoted to the arts. Her first cousin was Christian Herter, Secretary of State in the Eisenhower Administration. Her early life in this prominent family shaped her career as an accomplished artist, musician, and patron of the arts. Christine studied the violin as a child and her family spent many evenings playing chamber music together. She went on to study painting in Paris and then at Yale. She continued to paint throughout her life and many of her paintings hang here at Garth Newel.
Following her husband's death, Christine donated much of the property to the Girl Scouts of America to be used as a summer camp. The Girl Scouts found that it was too much to maintain, so she regained possession in 1969 and began to search for another use.
A mutual friend arranged for Christine to meet Luca and Arlene Di Cecco, who at the time were cellist and violinist of the Rowe String Quartet. At Christine's urging the Di Ceccos began a chamber music study program for their students in the summer of 1973, and the Rowe Quartet began giving concerts on the property. Christine arranged for repairs to long-abandoned buildings, including the conversion of the indoor riding ring where the Arabian horses had once trained into a wonderful concert hall.
Christine died in June 1981, bequeathing the property and a modest fund to the Garth Newel Music Center Foundation. The Di Ceccos devoted themselves to the continued development of the Music Center and it grew from a season of a half-dozen concerts in the mid-70s to more than 50 today. In addition to playing the violin, Arlene used her talents as chef to add gourmet meals to the concerts. Overnight accommodations in the Manor House, as well as the beautiful scenery, complete an aesthetic experience that is second to none.
After 25 years of artistry and indefatigable effort the Di Ceccos retired. Their vision lives on through world-class music and gourmet food, offered in a beautiful setting and welcoming atmosphere. The Garth Newel Music Center looks to its patrons, artists, staff, and volunteers to continue their legacy into a new era.
An expanded version of this article is available upon request.
Frequently asked Questions
Click on any question to expand and show the answer.