Garth Newel Piano Quartet
The Garth Newel Piano Quartet is known for their spirited and impassioned performances that offer an enlivened interpretation of both standard and new repertoire. As artists-in-residence at Garth Newel Music Center, one of the premier and most active chamber music organizations in the United States, they program and perform over 50 concerts each year, engaging with audiences through conversational and interactive programs.
Teresa Ling – Violin
Fitz Gary – Viola
Isaac Melamed – Cellist
Jeannette Fang – Pianist
An active presence on the national and international stage, the Garth Newel Piano Quartet has performed throughout the United States and on five continents, at such prominent venues as Carnegie Hall, Strathmore Hall, The Chautauqua Institution, and the San Diego Chamber Music Workshop.
The quartet believes strongly in promoting creativity, and holds an annual competition for rising composers aimed at bolstering the piano quartet genre. They regularly commission and premiere music of their contemporaries, such as Pulitzer Prize winner Paul Moravec, and David Biedenbender, for whom they have received the 2017 CMA commissioning grant.
The Garth Newel Piano Quartet maintains a strong dedication to education and to nurturing the next generation of chamber musicians. They serve as faculty and directors for the Emerging Artist Fellowship Program, which gives talented college-age musicians an opportunity to study and perform chamber music under the guidance of the Quartet and
world-renowned guest musicians. Other prominent programs include an annual Amateur Chamber Music Workshop and Music in the Schools residencies around Virginia and as far as Georgia. Additionally, the Quartet has given masterclasses at Universities and Conservatories throughout the world.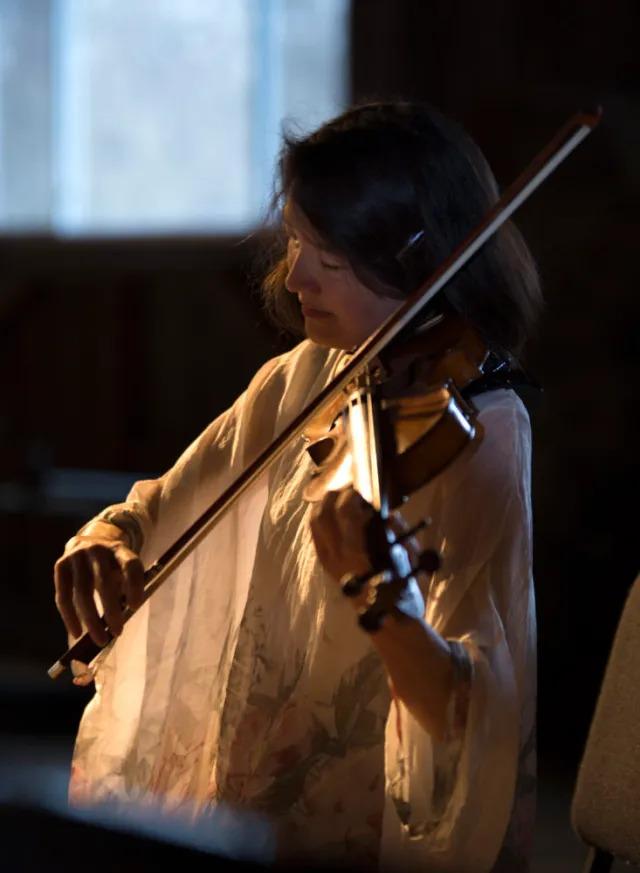 Teresa Ling
Teresa Ling, violin, has performed at Garth Newel Music Center since 1998 and serves as resident violinist and Co-Artistic Director.
Fitz Gary
Fitz Gary, viola, joins Garth Newel Piano Quartet in the summer of 2022, and has toured across the United States, Europe, and Asia.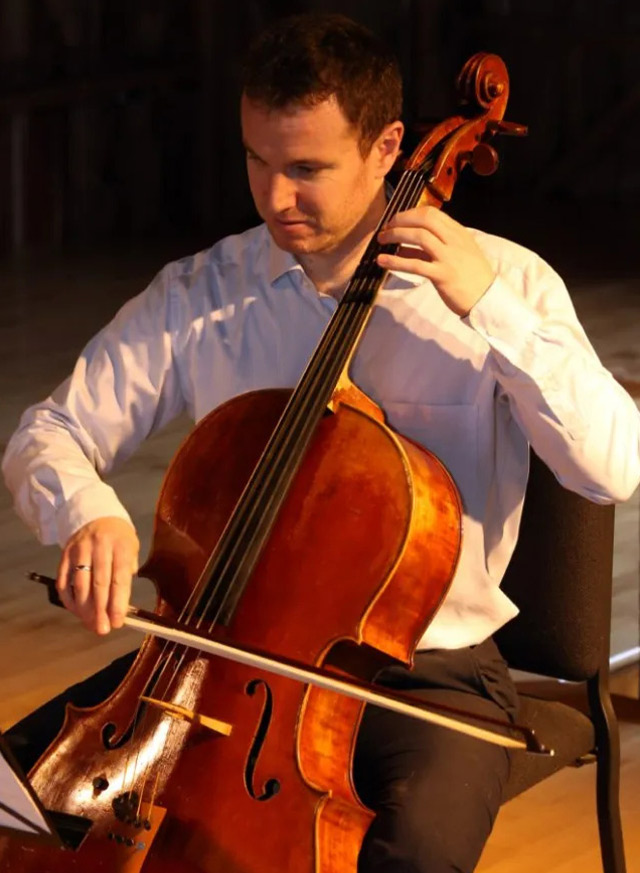 Isaac Melamed
Since joining the Garth Newel Piano Quartet in 2014, Isaac and the Quartet have performed throughout Croatia, Scotland, and around much of the southern United States.
Jeannette Fang
Jeannette Fang joined the Garth Newel Piano Quartet in 2015 as pianist and Co-Artistic Director.