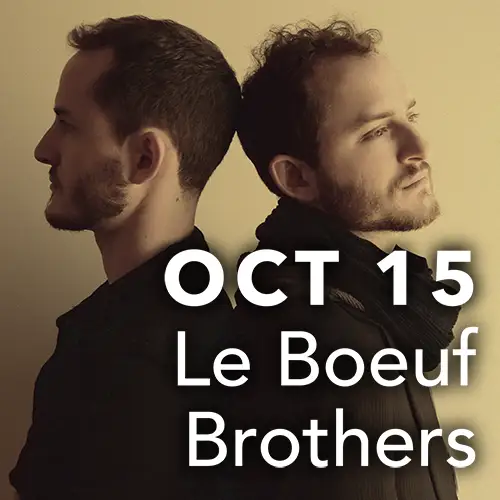 The Le Boeuf Brothers are "talented musicians and award-winning composers who channel their influences, environments, and resources into works that reflect their own identities." (All About Jazz).  Pianist Pascal Le Boeuf and saxophonist Remy Le Boeuf "pursue a hyper-fluent streamlined modern ideal" (New York Times) with "an impressive level of sophistication." (San Francisco Chronicle). Together, they have received 6 GRAMMY nominations for their innovative compositional projects, which span as broadly stylistically as they do collaboratively.
Le Boeuf Brothers Quartet
---
Cash Bar
Food and snacks available for purchase.
Event Details & Tickets Below