Through live, professional performances, educational programs, exceptional hospitality and opportunity for personal interaction between musicians and audiences, Garth Newel Music Center enriches lives through inspired chamber music and performance arts experiences.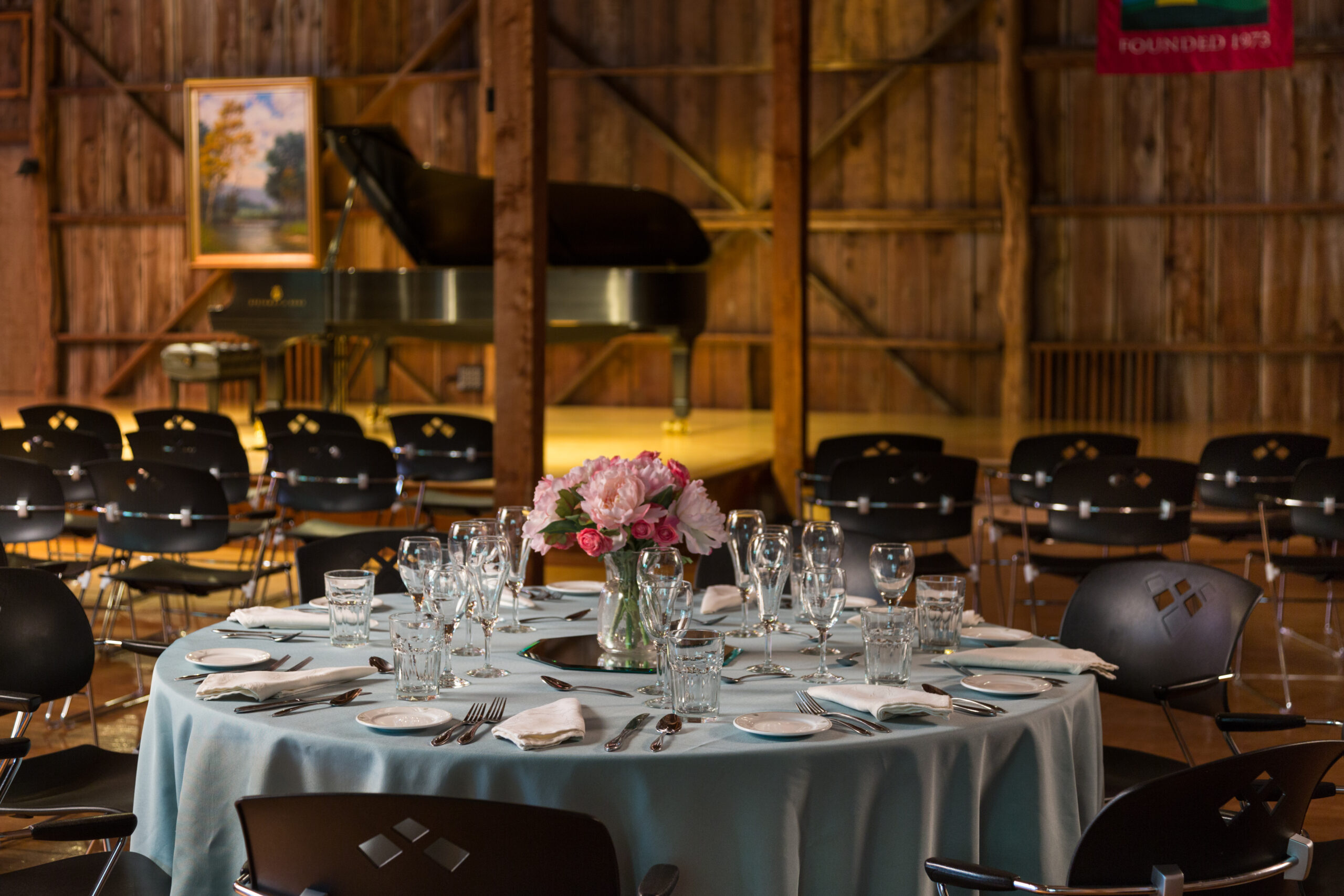 Founded in 1973, Garth Newel Music Center is a year-round chamber music venue situated in the heart of Virginia's Allegheny Mountains, presenting over 50 concerts throughout the year performed by the Garth Newel Piano Quartet and other renowned guest musicians. Concerts are paired with gourmet meals created by Resident Chef Josh Elliott, and lodging is available in the Historic Manor House on the exquisite 114-acre property.
Garth Newel also hosts the Emerging Artist Fellowship Program each summer (an intensive 4-week workshop for college-age students), an Amateur Chamber Music Retreat each spring, and is home to the Allegheny Mountain String Project, a vital source of music education for children in the Bath, Alleghany, and Highland communities. Known for its breathtaking scenery, world-class performances, and friendly and comfortable accommodations, Garth Newel is truly a one-of-a-kind experience.
Garth Newel Piano Quartet
The Garth Newel Piano Quartet is known for their spirited and impassioned performances that offer an enlivened interpretation of both standard and new repertoire.